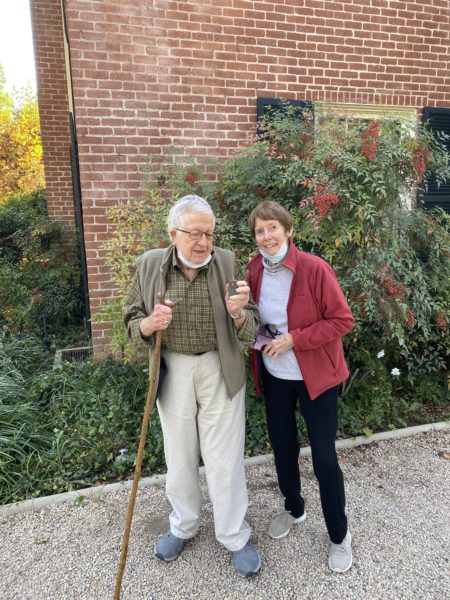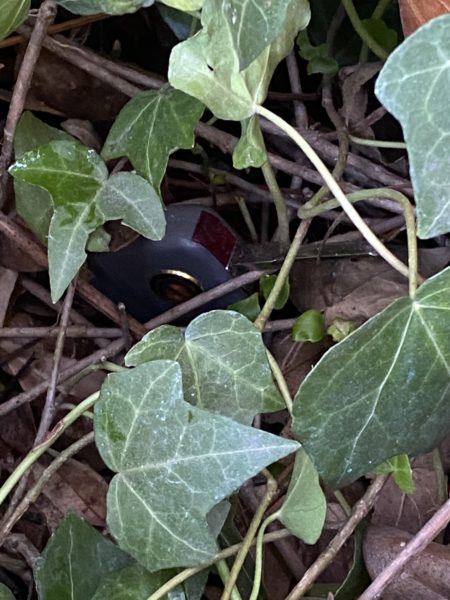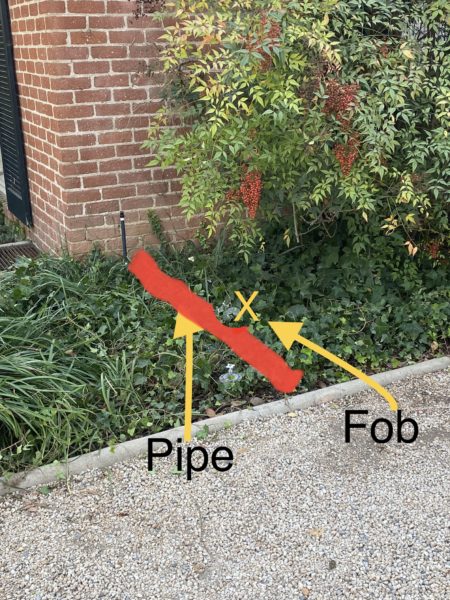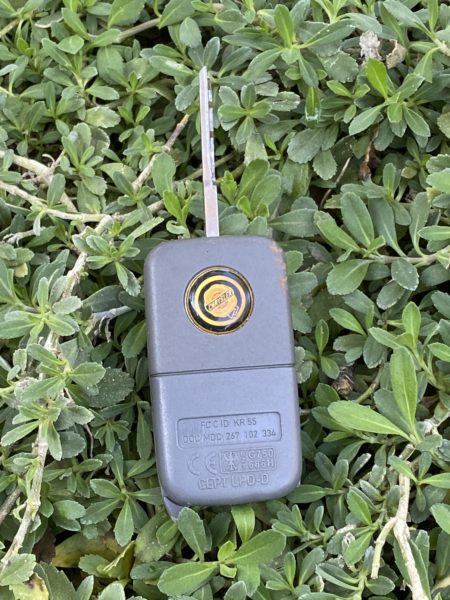 Mobile Metal Detecting Service .. Call Stan the Metal Detector Man .. 949-500-2136
…. Bob called me about helping him find a Car Key Fob lost in ivy or tall grass at his home in Pasadena, CA.  We set up a a time to meet the next day. Later,  I received a text message saying he could have the gardeners cut back to make it easier for me to use my metal detector. Not having seen the vegetation, I thought I should do a preliminary search before he went to the trouble of setting up his gardeners to do extra work.
We met at his home the next morning where he showed me a 50'x 50' zone where the key fob could be. The ivy was a small leaf type less the 4" high. The grass was ornamental clumps that would not be a problem using a handheld pinpointer. 
First using a 11" coil on my normal detector, I had only located a older galvanized sprinkler pipe running through the ivy plants. Then I went through the ivy with a Garrett pinpointer. Boom I got a signal 6" away from the galvanized metal pipe.
When I spreaded the plant leaves away the fob was hiding there. It was completely camouflaged and I only spotted a glint if gold that was an emblem on the face of the fob. 
The search was less than a half hour. It should have been easier, but the water pipe was definitely masking the signal. That's what happens when two large metal objects are under an 11" coil. The pinpointer has about a 3" range. The right tool for the right type search.
Bob and Carolyn had watched the whole search and couldn't believe how they missed finding this fairly large object. Also this was a custom type key fob belonging to an exotic classic car. It would have at least been troublesome to replace.
"I WILL TRY ANYWHERE " Call Now, I can answer any questions about finding your lost valuable .. Stan .. 949-500-2136