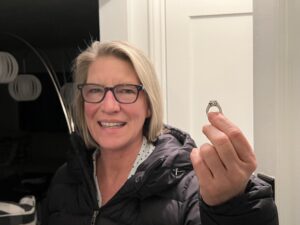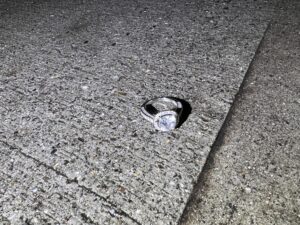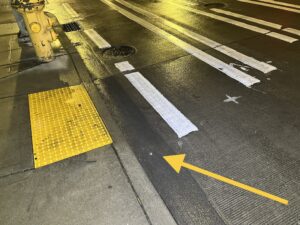 SeattleRingHunter Lost Item Recovery Specialist LAND & SCUBA Call 206-618-8194 ASAP
Watch the SeattleRingHunter save a 2.4 Ct diamond wedding ring from imminent an imminent disaster!
Like share and subscribe…
March 2023 As I was traveling home from a previous search I received a call from Trina at 8:45 PM on a  Friday evening. She explained she has just lost a 2.4 Ct diamond wedding ring the day before.
Last known location of ring was in her home bathroom washing it off so would sparkle more. She said I remember putting in on my finger as she was heading out of her home for event at the Seattle Rainier Club smack dab in the middle of Seattle down town.
Her husband drove her to the venue and let her out at curb side on 4th Ave. She entered the venue at 3:00 PM, late afternoon with plenty of daylight still shining. Few hours into the event she goes to the ladies restroom and takes a photo of her hair doo as she was a bit dissatisfied with her recent cut. Later after getting home realizing her wedding ring of over ten years is no longer on her finger. She reference the photo of her hair style and there is clearly no ring on her finger.
With out prompting she says I think I may have taken my ring off in the truck on the way to the venue to put lotion on my hands. I most likely set my ring on my leg. She had been wearing denim pants at the time. Often times ladies with dresses or skirts will place their wedding rings on the clothing between their legs as it makes a nice nesting spot but it all to often turns to devastation after realizing they got side tracked and forgot to collect them before getting up and leaving the vehicle. Trina tells me she believes this may have been the action for the loss as she has done this in the past! At that time she heard her ring hit the concrete and was able to pick it up off the ground.
I said it's 50% either way in your truck or it went outside and landed on the ground. The probability after twenty-four hours in down town Seattle on the concrete is a scary thing to think about but keep the hope alive and may God's hand of protection be upon your ring. As we wrapped up our conversation I asked a few clarifying questions. Did you look in your truck and she said yes but she was open to me searching the truck in the morning. Towards the end of the call she had already told me she had put out a high alert at the Seattle Rainier Club and they were checking for her the best they could.  I asked her if she had checked the road side yet and she told me they had not. At this point I knew I had to turn back to downtown Seattle for a quick site inspection. I reassured her with all that we know we just don't know unless we check and time is critical. I agreed to investigate the site and having already reviewed Google street images it didn't look promising as it was 95% concrete and asphalt everywhere! I told heI would update her on my findings and if the ring was not found I would counsel her on how to post a proper Craig's List lost item report and we could meet in the morning to search her truck.
Watch the video to see where this 2.4 Ct diamond wedding ring is recovered just moments before an imminent disaster!
Be sure to like, share and subscribe to my videos. By sharing these videos on your social media it really helps to get the word out about our amazing Ring Finders all across the country.
If you have lost an item of value reach out to me directly for a quick chat so I can formulate a recovery plan for you!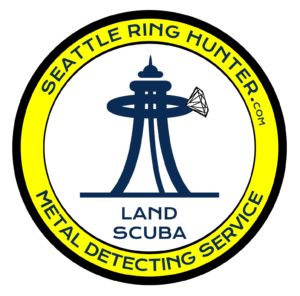 https://TheRingFinders.com/Jeff.Morgan/
http://www.SeattleRingHunter.com
CALL 206-618-8194
YouTube: #SeattleRingHunter