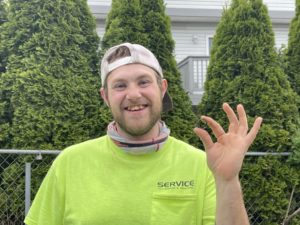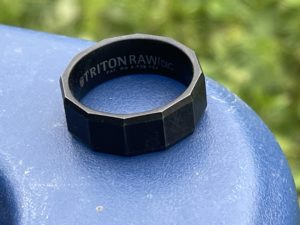 SeattleRingHunter Lost Item Recovery Specialist LAND & SCUBA Call ASAP 206-618-8194
Watch this video of Tim's launched wedding ring in the back yard recovered in Everett, WA.
Like share and subscribe… 
This adventure started back in February of 2021.  At that time I had helped our local KIRO morning news talk show anchor locate her lost wedding rings. Out of this exciting recovery effort a radio interview was published showcasing the amazing services of TheRingFinders.com
KIRO News Story:
https://omny.fm/shows/seattles-morning-news-with-dave-ross/meet-the-ring-finders-a-group-reuniting-married-co
This piece aired around Valentine's Day 2021 and grabbed the attention of many people in need of lost item recovery support. One of those that reached out to me was a mother named Janice. She told me that her daughter had been tossing snow balls in their back yard, had lost her wedding ring and they were franticly searching all over when she heard the radio interview. In our initial correspondence I instructed her family to carefully check all gloves and clothing and the surrounding area but to be reassured I was on my way to do a search. My schedule was set to come out quickly there after however before I showed up I got the good news. Janice reported that her daughter had located her wedding ring inside one of the glove's fingers. I was happy to hear the good news, shared some smiles over the phone and in closing reminded them to keep me in mind anyone else ever needs some lost item recovery help to reach out to me.
Fast forward to May 2021, I received a phone call from Janice again. As the call came across my phone I scratched my head as her name seemed very familiar. She quickly explained her daughters past situation then proceeded to tell me her son just had a recent incident in their same back yard. She told me that he had a bit of a stressful moment and threw an item across the back yard. In doing so his large chunky wedding band launched off his finger at the same time.  They had searched all over with no success and asked if I could pay a visit to look for his ring. Of course I was happy to take the call and meet up with them soon after. 
When I arrived her son, Tim, explained he had tossed a bottle across the yard and his ring flew off. I reassured them that we all have our moments but not to worry that his ring was some place in the yard and being that this was a recent incident we had a great opportunity in finding his ring. He describe his ring as a chunky black wedding band with flat sides like a hex nut. 
After searching the yard with my medal detectors and visually searching several hiding places with a bright flashlight in hand I eventually made my way back to my starting point. This is where I located his ring no more than maybe a few feet from where he had made his initial toss. His big chunky tungsten carbide wedding band was found laying obscured by some thick grass just waiting to be discovered by my medal detector.
Tim and his family were happy to see the ring recovered and back on his finger. All was well once again with smiles and appreciation for Tim's recovered wedding ring.
Watch my video to see first hand the recovery of Tim's launched wedding ring as I go full circle throughout the yard to find it back where I started the search.
Be sure to like, share and subscribe to my videos. By sharing these videos on your social media it really helps get the word out about our amazing Ring Finders across the nation… 
If you lost an item of value reach out to me directly for a quick chat so I can formulate a recovery plan for you!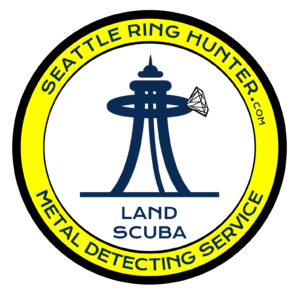 https://TheRingFinders.com/Jeff.Morgan/
http://www.SeattleRingHunter.com
CALL 206-618-8194
#SeattleRingHunter