Brian Rudolph, Lost Item Recovery Specialist (Land, Water, Sand, Snow, Leaves, Cliffs, Houses & Vehicles) Will Find Your Lost Keepsake! Call ASAP (301) 466-8644!
I received a call from Brian and Lauren just after I recovered three rings for a couple somewhere else in Maryland. Lauren lost her platinum engagement ring and wedding band while picnicking with friends at Linganore Winecellars in Mount Airy, Maryland. She was changing her daughter's diaper so she took the rings off and placed them in the grass thinking that she would immediately pick them up and put them back on her finger. Unfortunately, when she went back to find the rings, they were already buried below some of the grass. The couple and their guests looked for hours but all of their efforts led to no avail.
After finding my information on THE RING FINDERS website, Brian called me for help and I immediately headed out their way! I was excited to go to this particular venue because my daughter was getting married at the same vineyard just a few weeks later.
As soon as I arrived, I walked to the area out on the hill where they were all picnicking and waiting for THE RING HERO to rescue them from this unfortunate adversity. As soon as I got all the details as to where the diaper change took place, I got to work. Within minutes of metal detecting the entire picnic site where the friends were hanging out, I found both rings buried in the grass! Lauren and Brian were so very happy and their friends were pretty impressed as well! I was proud to be their ring hero that afternoon!
SUBSCRIBE TO BRIAN'S YOUTUBE CHANNEL TO VIEW THIS SEARCH VIDEO!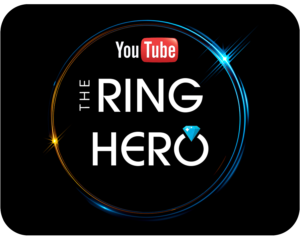 To receive a NOTIFICATION letting you know when the video is uploaded to YOUTUBE: go to YOUTUBE by CLICKING THE LINK BELOW or OPEN your YOUTUBE APP on your device, go to the SEARCH BAR, type: THE RING HERO, click SUBSCRIBE and lastly, CLICK ON THE « BELL » to receive NOTIFICATIONS when this latest search video is available to view! 
BRIAN'S YOUTUBE CHANNEL LINK: 
https://www.youtube.com/channel/UCmcn09QqWhHrj-7SGqlUBJQ
CALL BRIAN RUDOLPH WITH THE RING FINDERS AT (301) 466-8644!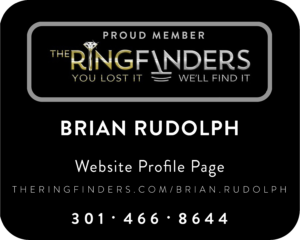 VISIT THE RING FINDER'S WEBSITE TO READ MORE OF BRIAN'S SUCCESSFUL SEARCH STORIES at:
TheRingFinders.com/Brian.Rudolph/
HE WILL RETURN TO YOU WHAT HAS BEEN LOST!
VISIT BRIAN'S BUSINESS WEBSITE FOR ADDITIONAL SERVICES, STORIES AND INFORMATION AT: www.MetalDetectingAdventures.net