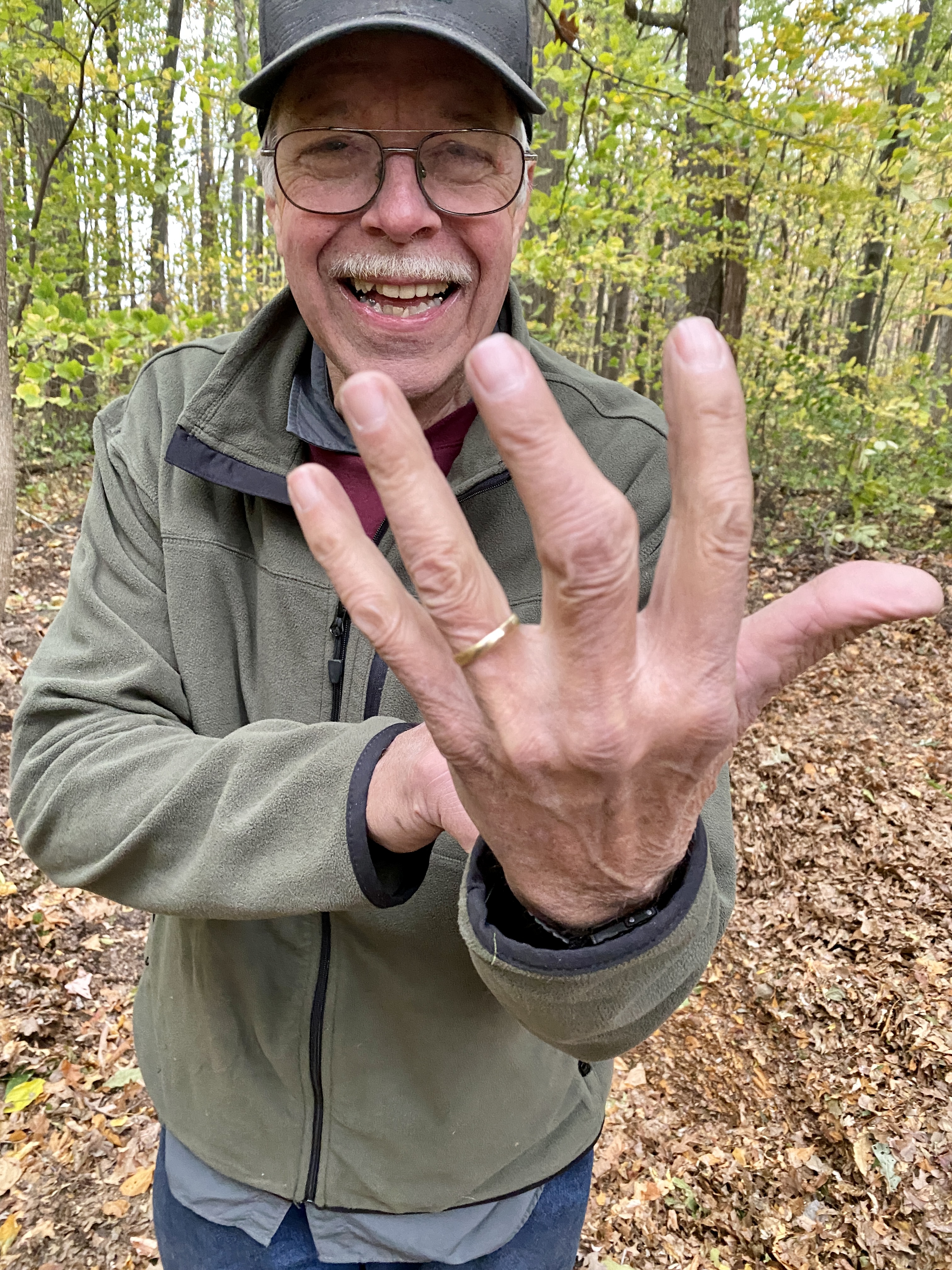 Larry, his wife and some family had been doing some fall cleanup of freshly fallen leaves on the property.
Later in the afternoon, Larry noticed his wedding ring, that he's worn proudly for 49 years, had slipped off and was now missing.
For hours, they searched, sometimes on hands and knees, scouring the leaf piles for the missing gold band. They tried using a metal detector, but said it was making all kinds of noise on random targets and they weren't sure on it's settings or how to really use it.
Larry's daughter had seen a Twitter tweet about someone's ring being found by a ringfinder (me) and they decided to look to TheRingFinders.com for help.
The first potential area of loss was where the loads of leaves were being dumped. They had taken some photos during the day and saw that Larry still had his ring on his finger at some point.
I started searching, found several undesirable targets that were under the surface, some flakes of copper and foil pieces on top of the ground, slightly prolonging the process.
I have found many lost rings, often just outside of where they are thought to possibly be.
I got a good strong signal near the back side of the compacted leaf piles. I rustled carefully through the leaves to locate that particular target with my pinpointer. They didn't expect the ring would be right there though. A brief moment later and I saw the golden edge of a ring at the end of the sounding pinpointer. Bingo! I said. I immediately handed it back to Larry.
I've seen many happy reactions from people and families, which is awesome, this was no exception. He was so very happy and gracious to be reunited with his lost ring.
I'm glad I was able to help. Took about ten minutes to find.